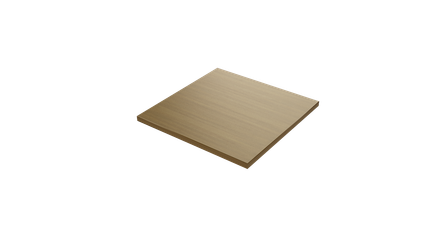 Worktop 600/27
Product code: 16627
---
The worktop is a robustly made wooden surface which can be bolted to Cabinet 820 or Chest of drawers 820. It is protected with oil and easy to maintain.
You can use it for: you can cover one standard size under counter cabinet with Worktop 600.
---
Features:
put your garage, workshop or basement in order and enjoy the sight;
you can cover one standard under counter element with Worktop 600;
by combining compatible elements: Under counter cabinet 820, Chest of drawers 820 and Table legs, you can build a worktop that suits your needs or available space;
the Worktop has pre installed nuts where you fasten the enclosed bolts;
every work surface wears over time – yours can be re-oiled with oil for wood surfaces and will look new again.
Technical data:
Dimensions (width x depth x height):

600 x 620 x 27 mm

Weight:

6.0 kg

Material:

wood – laminated beech

Processing:

oiled
Similar products